THE PROTECTIVE MASK THAT ACTUALLY WORKS
Doctor's use the right filtration material? Why aren't your kids?
Meet the reusable protective mask for kids and schools that uses medical grade filtration. With a 99.8% filter efficiency there is now a mask that comes in the right size with real protection.
SIZES START AT 3 YEARS OLD ALL THE WAY TO GYM TEACHER
---
KandyMask is for parents and schools
that believe in science.

We have been protecting kids and schools in the most polluted cities on earth since 2008.

Now you can rely on a reusable mask with sizes for kids that has proven 99.8% effective filtration.

Our newest KandyMask 6.0 protects kids and their teacher
---
99.8% filtration performance backed
by world's leading testing laboratory

---
Nelson Labs an FDA accredited laboratory has proven our filtration efficiency
---
Our filtration results conform with ASTM F2100 medical mask standards on these tests below.
*99.76% Viral Filtration Efficiency
*99.80% Bacterial Filtration Efficiency
*97.14% Particle Filtration Efficiency @ 0.075 to 0.26 micron (yes, that is 10-25 times smaller then PM2.5)
---
Behind the KandyMask micro filter system.

1st Layer: A high thread count microfiber which acts as a pre-filter for large particles and helps extend the life of our inner micro filter layers.
2nd Layer: A thin activated carbon material that filters out PM 2.5 particles, light gases and chemicals.
3rd Layer: 2 stacked layers of our proprietary melt blown polypropylene blend tested to filter microscopic airborne contaminants between 0.3 and 0.075 microns.
4th Layer: Is the soft microfiber inner layer making KandyMask comfortable to wear for long periods of time.
**Optional valves: all our mask can be purchased with or without valves. Mask with valves only protect the wearer and are slightly more comfortable because it releases moisture. Masks without valves are used to protect the wearer and others at the same time making it more suitable for the pandemic.
---
Our Performance Guarantee to You!

We are so confident in our industry leading filtration performance that if you find another reusable mask without valve
that has better filtration then ours we will donate $2000 in KandyMask to your charity of choice.

Just show us a copy of the other masks filtration for viral, bacterial and particle efficiency from a reputable accredited
laboratory with the name of their mask on it and we donate on your behalf.  

Face Mask Testing and Compliance
Organizations We Work With
---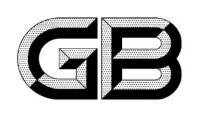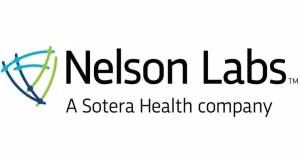 Frequently Asked Questions
Yes, all the teachers and students we speak to say it's the most comfortable mask they have ever worn.
---
We have sizes for the little one's right to the tallest teacher in the school.
Small (20-35kg, 44-77lbs)
Medium (36-75kg, 78-165lbs)
Large (165-231lbs)
Extra Large (105kg+, 231lbs)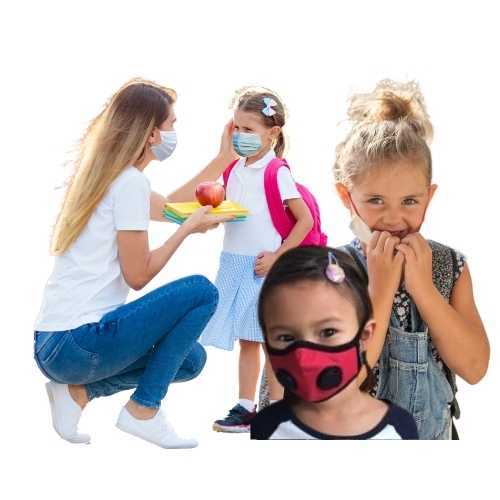 KandyMask can be hand washed using warm water and soap, then hung out to dry. We recently launched a UV-C box sanitizing solution which helps kills 99.99% of germs on the mask and other items.
When you breathe the air needs to pass through our 99.8% effective filter which helps protect you from microscopic particles.
---
Yes, by wearing KandyMask the same filtration principles apply when you breathe out which helps protect others.
Message from Co-Founder- Amelie Mongrain
"I come from a family of teachers and fully understand the challenges schools are facing. Everyone in the education industry has put themselves on the frontline to ensure the mental and educational well being of our children. I have been in the textile manufacturing industry for 25 years. I am honoured to be able to design highly effective filtered face masks that will help protect everyone in our education system.
We also help schools raise funds &
offer bulk discounts.
COVID-19 has disrupted fundraising efforts for all schools. We also understand budgets are strained during this difficult time. We set up a program where all your fundraising efforts can be done online through our platform. You don't need to purchase or take control of physical inventory making it 100% risk-free for schools..
We set up a revenue-sharing scheme together where you can offer a discount on our regular prices and share in the revenue. We typically share up to 50% of the gross profit depending on how we structure the fundraiser.
We make sure that all social distancing and no contact guidelines are followed by delivering directly to your supporters. Once the fundraiser is over we will send your share of the revenue so you can allocate it appropriately.
Have some questions? We would love to see how we can help.
Thanks!
This field is required
This field is required
This field is required
This field is required
This field is required