Doctor's use the right filtration material? Why isn't your school?
It breaks our heart to see many students and teachers putting themselves and their families at risk by wearing ineffective cloth masks. Finally, better protection is available.
BULK DISCOUNTS & 100% RISK FREE FUNDRAISING SOLUTIONS
---
The Thoughtful & Educated
Filtered Face Mask
Providing respiratory protection for schools, students, and teachers since 2008.

Introducing the comfortable, reusable, 3 layer face mask with filtration that actually works.
Proven to have more than 99% filtration efficiency.
Ask about our bulk discounts &
  fundraising solutions
---
A Look Behind the Mask with
Proven Performance

3 Layers of Real Filtration

1st Layer: A microfiber pre-filter capable of filtering larger dust particles PM10 or above.
2nd Layer: We embed a filtration layer of activated carbon. This helps filter out smaller PM2.5 particles, light gases, and chemicals.
3rd Layer: In our microfilter, we embed 2 layers of our proprietary polypropylene blend. Similar filtration can be found in N95 medical respirators. This allows the mask to filter the most dangerous lung penetrating particles between the size of 0.07 microns and 0.3 microns.
Optional Valves: We offer the option of valved or non-valved mask.
(1) Valved masks are primarily for people concerned about protecting themselves and feeling more comfortable. Less about protecting others.
(2) Non-valved masks would be worn to help protect yourself and protect others.
---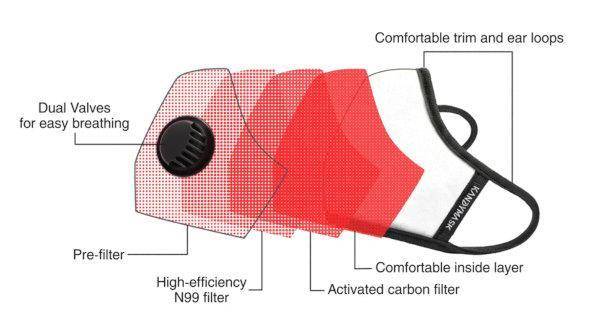 ---
99% PROVEN FILTRATION EFFICIENCY
---
We take our respiratory protection seriously and so should you when choosing a face mask. Nelson Labs and FDA accredited laboratory has proven filtration at:
*99.76% Viral Filtration Efficiency
*99.80% Bacterial Filtration Efficiency
*97.14% Particle Filtration Efficiency @ 0.07 and 0.3 micron
These results exceed the standard for ASTMF2100 Level 3 medical masks for bacteria and particle filtration. Viral Filtration Efficiency is not a standard yet but given the world situation we felt it was necessary for it to be proven.
Face Mask Testing and Compliance
Organizations We Work With
---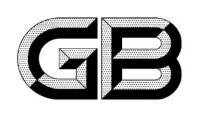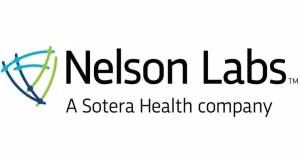 Frequently Asked Questions
Yes, all the teachers and students we speak to say it's the most comfortable mask they have ever worn.
---
We have sizes for the little one's right to the tallest teacher in the school.
Small (20-35kg, 44-77lbs)
Medium (36-75kg, 78-165lbs)
Large (165-231lbs)
Extra Large (105kg+, 231lbs)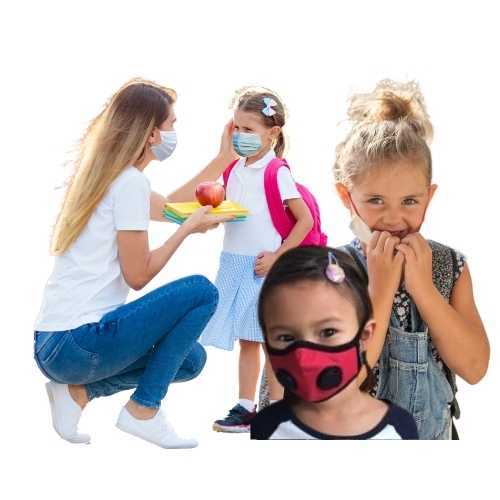 KandyMask can be hand washed using warm water and soap, then hang out to dry. We recently launched a UV-C box sanitizing solution which helps kills germs on mask and other items.
When you breathe the air needs to pass through our 99% effective filter which helps protect you from microscopic particles.
---
Yes, by wearing KandyMask the same filtration principles apply when you breathe out which helps protect others.
Message from Co-Founder- Amelie Mongrain
"I come from a family of teachers and fully understand the challenges schools are facing. Everyone in the education industry has put themselves on the frontline to ensure the mental and educational well being of our children. I have been in the textile manufacturing industry for 25 years. I am honoured to be able to design highly effective filtered face masks that will help protect everyone in our education system.
How Does School Fundraising Work
COVID-19 has disrupted fundraising efforts for all schools. We also understand budgets are strained during this difficult time. We set up a program where all your fundraising efforts can be done online through our platform. You don't need to purchase or take control of physical inventory making it 100% risk-free for schools..
We set up a revenue-sharing scheme together where you can offer a discount on our regular prices and share in the revenue. We typically share up to 50% of the gross profit depending on how we structure the fundraiser.
We make sure that all social distancing and no contact guidelines are followed by delivering directly to your supporters. Once the fundraiser is over we will send your share of the revenue so you can allocate it appropriately.
Have some questions? We would love to see how we can help.
Thanks!
This field is required
This field is required
This field is required
This field is required
This field is required